We used a new email confirmation pattern on petition.parliament.uk and it's working well.
On the old site, 19.4% of people never confirmed their email address. On the new site, that number is 12.1%.
This improvement means 50,000 more people every month use the service successfully.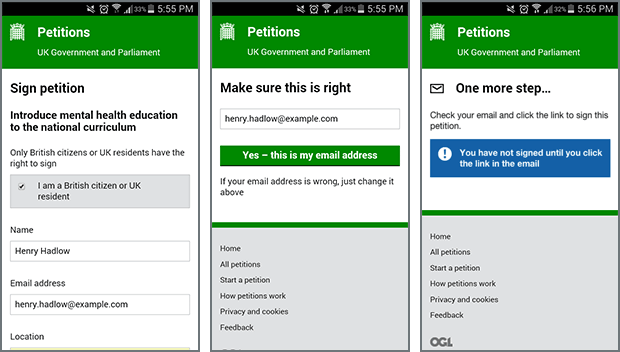 What's new?
We don't ask for the email address twice – instead, we show you your own email address again
The message telling you to check your email bounces up and down (srsly)
Email delivery is (a bit) faster
The email you receive is shorter and more direct
We don't know how much effect each of these changes has had – all we know is that all together they've reduced our non-confirmation rate significantly.
Next, we'll be doing A/B testing to figure out exactly what effect each change has individually.