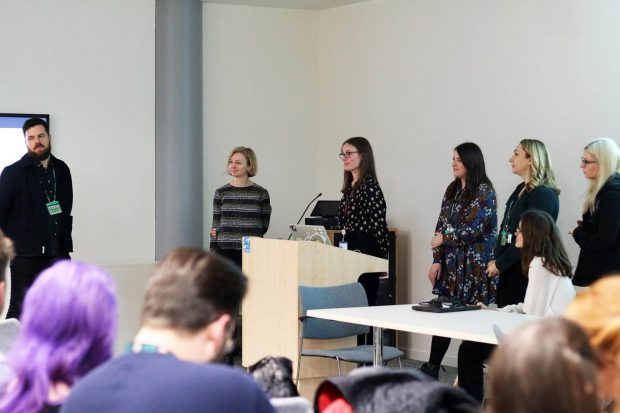 There are currently more than 1,200 designers across different organisations helping the government work better for users.
Our Design in Government profile series shines a spotlight on the design teams in different organisations, looking at how they are structured, how they work and what it means to be a designer in the public sector today.
The Ministry of Justice (MOJ) is a major government department, at the heart of the justice system. We work to protect and advance the principles of justice. Our vision is to deliver a world-class justice system that works for everyone in society.
The organisation works together with other government departments and agencies to bring the principles of justice to life for everyone in society. From our civil courts, tribunals and family law hearings, to criminal justice, prison and probation services. We work to ensure that sentences are served and offenders are encouraged to turn their lives around and become law-abiding citizens. We believe the principles of justice are pivotal and we are steadfast in our shared commitment to uphold them.
The MOJ Digital design team is based in offices in London, Sheffield, Birmingham, Nottingham and Glasgow.
We spoke to 3 designers at the Ministry of Justice to find out about how design works in the department, what brought them to government and the rewards of designing for user needs.
Nikola Goger – Design lead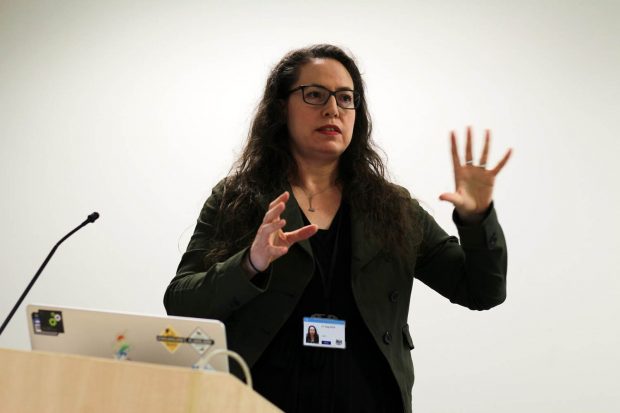 I've been with the MOJ for 2.5 years now and became a Civil Servant last year after freelancing for a decade and spending another decade in digital and advertising agencies. 
For me, the big – and very enjoyable – difference between the private and public sector is to not having to focus on "selling things to a customer" anymore. Instead, I'm able to spend my time solving problems for citizens – and in our case often vulnerable people like victims of crime and abuse.
MOJ Digital & Technology has 3 main areas:
Prisons & Probation in Sheffield and London

Central Digital in London

Justice Services in London, Birmingham, Nottingham and Glasgow
My area is Justice Services, which consists of 
The Criminal Injuries Compensation Authorities (CICA) compensates eligible citizens who

have been physically or mentally injured because they were the victim of a violent crime

The Office of the Public Guardian

protects the private assets and supervises the financial affairs of people who lack mental capacity for making decisions.

The Legal Aid Agency provides both civil and criminal legal aid and advice to

help people deal with their legal problems.
Over the last year, we spent a lot of time hiring and we now have an excellent team working closely together even though we are located all around the country. Being so spread out taught us a lot about working together remotely, co-designing and doing remote workshops – a huge advantage in the coronavirus situation.
Rob King – Interaction designer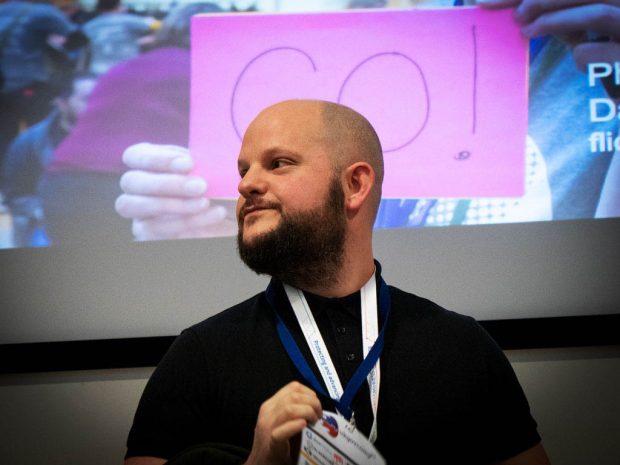 I've been working as an Interaction Designer with the Legal Aid Agency at the MOJ for nine months now. 
I currently work on the initial stage of the services Check if you can get legal aid and Find a legal aid adviser to improve accessibility and the overall design. 
I have worked in local government improving digital services, at a web design agency and 13 years in the Metropolitan Police Service.
The main reason for me wanting to work in government stems from a desire to help others. I didn't become a doctor or police officer, so I decided to utilise my love for design.
One of the best things about working in government, and particularly the MOJ is the thriving community across all departments. People can bounce ideas of others in a friendly and collaborative environment – this is so important for new and also more experienced designers to embrace as it's such a good way to meet and interact with people.
There are courses, conferences and shared learning opportunities available for staff that help us learn from other areas of design so that we can bring new ideas and ways of working into government. This helps us not only improve ourselves as individuals but as a community of designers helping each other.
Also, the leadership in my department is exceptional. We aren't micromanaged as designers, and we certainly aren't frowned upon if we make mistakes. 
The MOJ Digital Data and Technology (DDaT) department has created a fantastic inclusive workspace where I feel like I can bring my true self to work – one that is without judgement. On top of this, they have built a great group of people who take pride in their work.
I think designers, especially those from a commercial or agency background, should experience working in government at least once. It's a great way to learn that design isn't just about making things look good, but designing with empathy and emotion for people experiencing difficult situations. It creates a level of responsibility that you might not get in other design roles which is empowering and adds real value to what we do.
We also have a diverse group of designers from different backgrounds and experiences and it's through learning from others that we evolve and become more thoughtful designers. It really is a great place to work and grow!
Carolina Pizatto – Service designer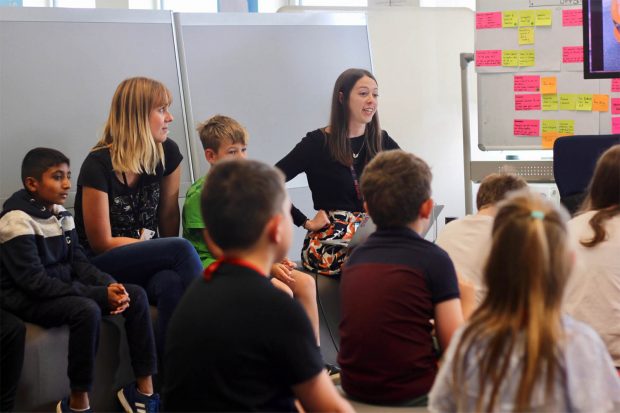 I'm a service designer at the User Centred Policy Design team of the MOJ. We work with policymakers and operational teams to help them become more user focused, test ideas early, and make use of digital and design methods to solve complex problems.
We start solving problems further upstream, instead of being asked to build services once the decisions have been made.
At the moment, I am working with the design and implementation of a policy pilot which aims to strengthen relationships between prisoners and their families.
I have been working at the MOJ for nearly 2 years. During my time here, I have designed for men, women and young people in prison, as well as separating parents and people with legal issues. 
The MOJ has a unique and difficult design challenge: designing for people going through or in moments of crisis. People who use our services often behave differently and have different needs to those in commercial or process-driven settings. 
A lot of the time our users don't choose to interact with our services. For most people coming into contact with the MOJ means something has gone wrong in their life.
The biggest challenge (and beauty) of working in government is that your work is extremely meaningful. You can help build strong family connections, stop a young person from having thoughts of self-harm or support a prison officer to make a difference in someone's life.
However, working in government is also deeply complex and political. There are various layers of hierarchy when you step out of the digital world, and some societal issues aren't unique to single departments. 
This encourages us to be comfortable with uncertainty and to work in the open.
I have seen a lot of cross-government collaboration. This happens to ensure the design community isn't reinventing the wheel, and teams are sharing the responsibility for certain challenges. 
For example, I have worked with a Government Digital Service (GDS) team to define appropriate channels for content for our users. I have also presented at cross-government meetups to share insights on exploring the use of chatbots so other departments could learn from what we tested.
User-centred design isn't new in government. Policymakers are trained – and sometimes required by law – to consult members of the public. However, we're still learning about how best to apply digital and design methods to influence government policies. 
Lately, we've noticed an increased appetite for user-centred design at the MOJ. Our former Secretary of State highlighted the importance of considering the needs of the users when developing policy, and our ministers are interested in seeing user journey maps included in submissions.
The road for digital transformation in government is long, but the journey at MOJ has been pleasant so far.
Government is hiring. If you're interested in joining a community of more than 1,200 designers working across departments, you can see our current vacancies at www.civilservicejobs.service.gov.uk and MOJ roles on the Justice Digital and Technology Careers website.

You can find out more about design roles in government in our career framework and you can follow @DigiCareersGov to find out about our latest opportunities.
Follow MoJ Digital & Technology on Twitter and sign up for email alerts.
Related blog posts:
Design in Goverment: DWP Digital
Design in Government: HMRC Digital
Design in: the Parliamentary Digital Service