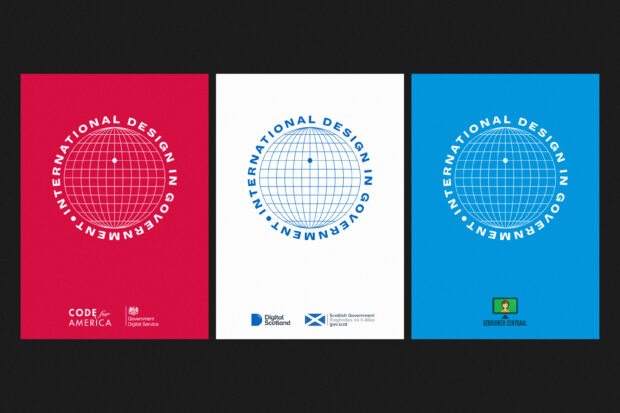 In 2017 we set up the International Design in Government community for designers working in, for and with governments around the world.
The community now has more than 1,000 members from 58 countries across 6 continents. Last year we brought this community together for the International Design in Government Conference, held across 2 days in London.
This year we're working on 3 events, which will take place around the world. Here's what we're doing and how you can get involved.
Partnering for global events
The International Design in Government Community will support and co-organise all these events, which will be led by their respective national organisations:
International Design in Government at Code for America
For our first 2019 event, we'll be teaming up with Code for America. Code for America is a non-profit based in San Francisco that work to improve government services. They have a well-established 3-day conference which has been running since 2010.
Under this year's theme 'Designing better government', we'll facilitate a full day of activities, including keynote talks, interactive sessions and panel discussions.
There are various International Design in Government members based in North America, so we have worked with them and Code for America to help create the agenda and propose themes they are most interested in.
Based on their input, during the day we will discuss topics including:
how to get leadership buy in for user centred design in government

how to design services for and with everyone

how to build design capacity and capability.
There will be more information on the Code for America website soon.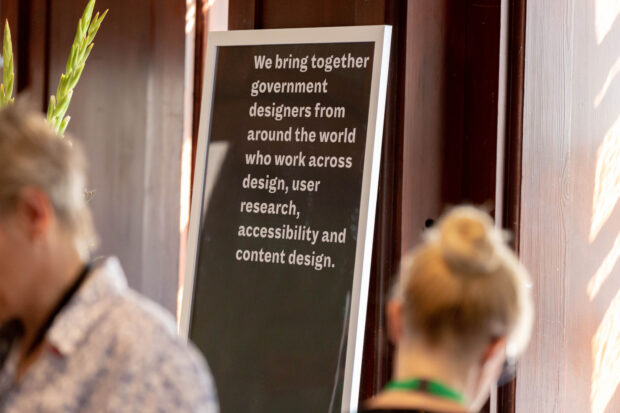 Summer conference in Scotland
The second event of the year will take place in the summer when the Scottish Government will organise the International Design in Government Conference – following our inaugural event last year.
The conference will take place from 25 to 26 June at the University of Edinburgh and offer a packed programme for up to 200 people. It will follow a similar structure to last year's London event with talks, workshops and discussions on the first day and more focused sessions on day 2.
The conference theme will be citizen-participation: how to include people in designing better government and public services. You can find the high-level agenda on the Scottish Government digital blog.
Autumn conference in the Netherlands
In November, the Dutch Gebruiker Centraal (Users First) community, will organise the International Design in Government Autumn Conference in Rotterdam. Set up by user centred designers from all layers of government from departments to municipalities, they have organised similar large events since 2016.
It will be a packed 3-day conference around the theme of share and re-use of design in government, for up to 800 people. It will be open to the International Design in Government community, the Gebruiker Centraal community as well as people from relevant EU initiatives.
Through talks, workshops and longer working sessions, the community will explore how to collaborate more closely with other governments instead of reinventing the wheel all too often.
You can learn more about the event on the Gebruiker Centraal website.
How to get involved
For all events, community members will be asked to submit content ideas, contribute ideas for new formats and actively shape the days. If you're already part of the community keep an eye on Slack and email for more information.
We'll also be setting up a programme advisory board with active representatives from various countries who help create the agenda of the events.
And after lots of positive feedback in 2018, we plan to publish more printed Service Gazette editions with stories from designers across the globe captured in writing.
If you're a community member and interested in sharing your work on the Gazette, please get in touch.
You can join the community if you work in design, content, user research or accessibility in any government across the world. Please apply to join the Google group.