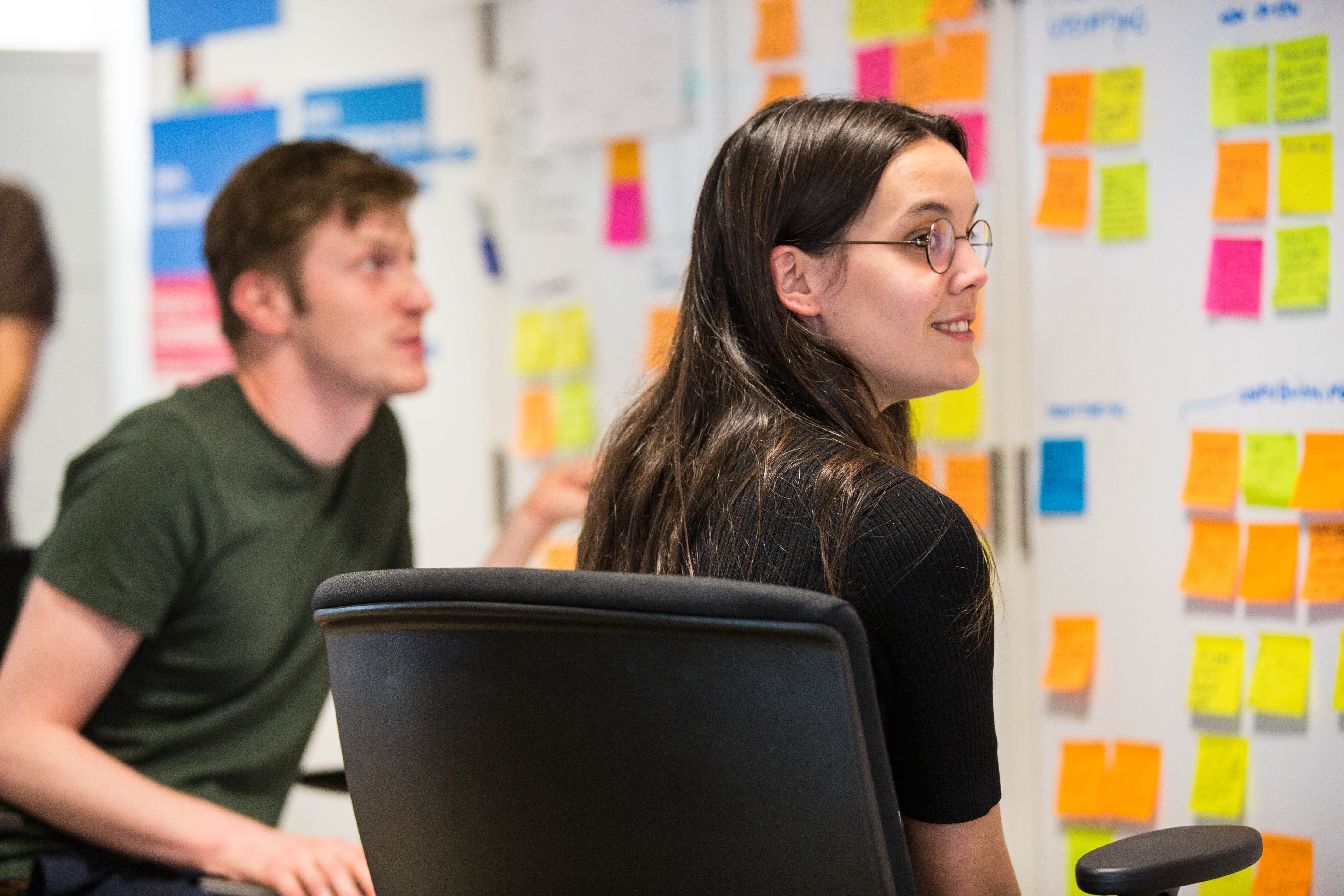 In March, GDS will host a day for students interested in finding out more about design in the public sector.
We want to give students an idea of what designing public services is like. From central government services to local councils to the NHS.
We'll hold the day on 9 March at the GDS offices in London.
The reason is not recruitment. It's just to say: 'Look: design and public services are a thing.'
The day is for final-year students studying any subject. Not just design subjects. A lot of the designers here didn't study design.
The aim is to tell students about what designers working in the public sector do. What sort of skills they have. And what it takes to get a design job in the public sector.
How we planned the day
Last year we published a blog post about our ideas for the day. We also ran a survey to find out what people thought of it and what they might want to do.
Here are some things you told us:
everyone who responded thought it was a good idea (thankfully)

lots of you said you wanted us to hold the day in London

you said you wanted to hear about things like how public sector design is different to the private sector, the impact of designers' work and the different types of designers working in government.
We've based our plans for the day around your responses.
Here's what we want to do:
What will happen on the day
We'll start with an introduction about design in public sector and talk about the impact designers have had in government. We'll then have some show and tell sessions looking at different design projects from across the public sector.
In the afternoon we'll hold a hands-on session with briefs on issues such as child protection, safety in prisons and the NHS.
These sessions will demonstrate how designers work on government services. How they work in multidisciplinary teams, how they work in an agile environment and how they put user needs first.
The day will be facilitated by some of the design team at GDS, alongside colleagues from other departments and other public sector organisations.
How to get involved
The day is open to final year students at any university, on any course - not just on design courses. We can only offer a limited number of places due to the amount of space we have at GDS.
If you'd like to come along, please sign up using this Eventbrite link.
Follow Harry on Twitter and don't forget to sign up for email alerts.