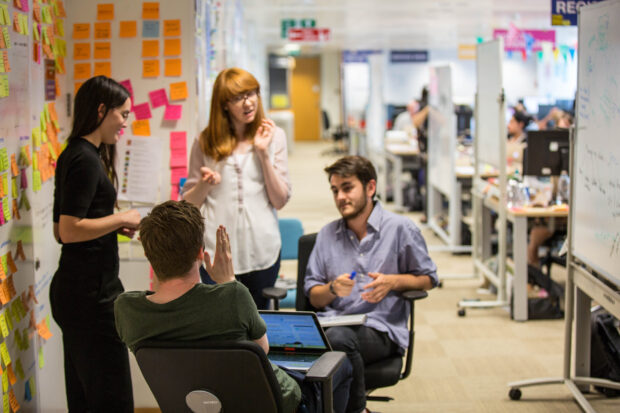 We're planning a day for students interested in design and public services.
We want to give students an idea of what designing public services is like. From central government services to local councils to the NHS.
The reason is not recruitment. It's just to say: 'Look – design and public services are a thing.'
A lot of students care about designing public services. We see this every year at degree shows. They're just not always aware their skills are useful to help improve this area. I certainly wasn't.
We've been thinking what might be interesting for students to learn and try out.
Some of the things we're considering are:
talks from designers in government

an introduction to user research

workshops on prototyping 

sessions on testing prototypes
We'd like to run a day to introduce students to these things. And more.
You don't have to be studying design to come. The only criteria is that you are in the final year of your degree course and that you have an interest in design and public services.
But before we decide where this day happens and what it's like, we want to hear from you.
We want you to tell us what you want to find out. We want to know where you want us to hold this day – we know not everyone is based in London. We want to know your thoughts so that we can shape the day around you.
If you're interested in this idea, let us know through this survey form. Then we can start to plan the day.
And once we've developed these plans, we'll let you know about them.