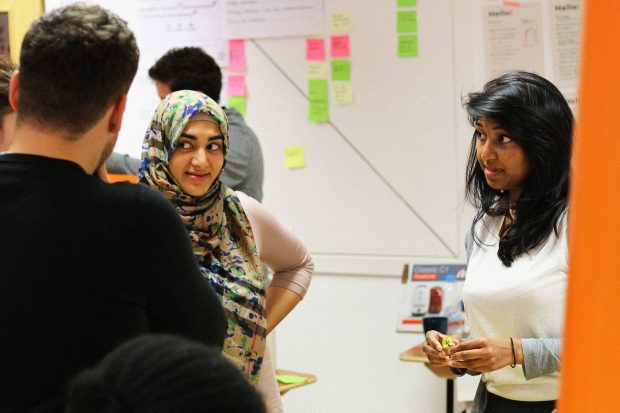 End of October, each of us co-organised a 2-day Gov Jam in Blackpool, Leeds and London. Our three hackathon-like events were part of a global event series that took place in 26 cities internationally. Co-initiated by the Australian Federal Government in 2012, the Gov Jam has become a global movement in which public servants and members of the public are equally engaged. 
In past years, Leeds and Dundee have been the most active Gov Jam locations in the UK. Dozens of jam alumni have either worked with or joined public organisations since.
For civic participants, it is an opportunity to learn about and sketch public services. For public servants, it is a format to try out user-centred design methods detached from real-life constraints. For both groups, jams allow collaboration with people with different experiences, skills and mindsets.
What happens at a Gov Jam
Global Gov Jam is an international event which aims to 'rock the public sector in 48 hours'. It gives people from across different backgrounds the opportunity to work together on innovative ideas to help solve problems around a 'secret theme'. 
There is no one way a Gov Jam is structured but usually, there's lots of 'doing not talking'. Quickly, people form a team and start exploring the common theme by getting out of the building and conducting guerilla research. Once they have developed a fair understanding of the problem, they start building prototypes, testing them to learn quickly. They collect feedback and iterate their drafts before sharing their prototypes openly with the public. With their fast-paced 2-day research-design-test rhythm, Gov Jams often takes jammers out of their comfort zone. 
Gov Jam is a place for participants to learn something new, sharpen their skills, build new connections, and also have fun. Colleagues from the Department of Work and Pensions (DWP) have previously blogged about their jam experiences, how it allowed them to put user research into practice, design for users and sketch services in little time. 
In 2016, participants of the Leeds Gov Jam reflected about how user research and agile techniques helped them develop prototypes for community projects:
Why we organised a local Gov Jam
The jams all share the same approach, the annual secret theme and common values. The local context and motivations of both organisers and participants are different, though. As public servants, we were able to make the case in our organisations that engaging in Gov Jams is beneficial for a number of reasons. 
Blackpool: Jacinta Mellenger, Service designer, DWP Digital
We wanted to start jamming in Blackpool to raise the profile of service design in the North West, and in an area where design events are not normally readily available to people. We liked how inclusive the Gov Jam format is and were excited to bring such a diverse group together to work on problems that affected their local area.  
Having the opportunity to support participants through an open collaborative design process and test out ideas quickly and cheaply felt like an exciting prospect. Also, lots of people found they could use their research and prototypes to influence what they were working on in their day jobs.
Leeds: Imran Hussain, Communities of Practice Lead, Defra Digital
We are extremely lucky that Gov Jams have been running in Leeds since 2014. I got involved this year because I am passionate about having exciting events in Yorkshire, especially events that work to promote public services and encourage collaboration between different agencies. Gov Jams allow participants to build their network, learn about good service design, and work on issues that affect local people. That is something I can truly get behind.
I am particularly interested in increasing the exposure of user-centred design practices outside the usual digital circles. Our messaging for Leeds Gov Jam this year targeted many of those involved in the policy-making and operational delivery of services, in the hope of increasing their collaboration with service design teams. I will carry on in the same collaborative vein next year.
London: Afsa Akbar, Service designer, NHS Digital
After a 7-year hiatus we wanted to bring back London Gov Jam for people to experience what it's like to design in the public sector. There's so much great work happening behind the scenes that we wanted our fellow jammers to get a whirlwind of what it's like. We also wanted our jammers to take away useful tools and knowledge for them to apply back in their world. 
Attending and facilitating jams have been one of the fundamental building blocks of my knowledge and skills in service design. I wanted to use London Gov Jam to give back and share what I've learnt in my journey so far.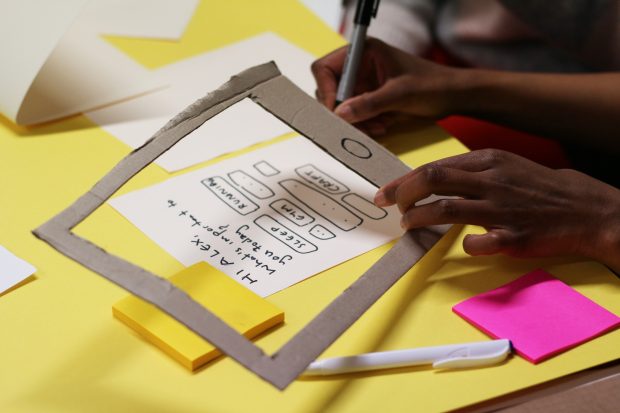 How the participants experienced the Gov Jam
At the 3 events, 100 people joined in total. There were students, social workers, design practitioners working in the private sector. Everyone had a different background, skillset and reason to participate. Here are a few reflections from jammers:
I thought it was great that an event like this has started in Blackpool because so often similar initiatives take place in the big cities in the UK and fail to spot opportunities in other locations. There was a real energy in the room, and groups were genuinely excited to talk about what they had come up with and how they had achieved it.
Laura Wareing, PHD Design & Research Student, Lancaster University, Blackpool Gov Jam
Very welcoming team, great location and time to hash out some fun ideas. I was able to look at loneliness and isolation in my hometown and cover some tricky subjects with a diverse range of people. A success!
Linzi Cason, Service Coordinator, BESS (Blackpool Empowering Social Support) Blackpool Gov Jam
Leeds Gov Jam was such an experience. I learnt so much my brain still hasn't calmed down!
Sarah Webster, User Researcher, Leeds City Council, Leeds Gov Jam
I joined London Gov Jam because I wanted to take my learning around Service Design and share it with my team at GDS and also with service teams I work closely with. What I got out of it was a deeper understanding of what service design can look like outside of digital transactions. I also learned how to ask better questions around how a service has been designed and give better direction when working with service teams, and I met a new group of fantastic people in my life!
Antonia Awoyemi, Digital Service Engagement Manager at the Government Digital Service (GDS), London Gov Jam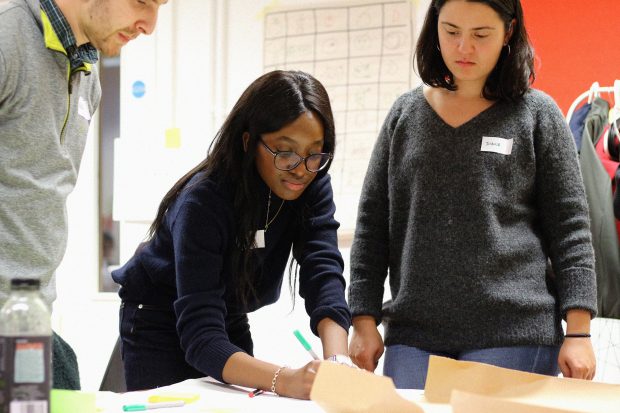 How to engage in a jam
If there is no Gov Jam in your city or area yet, gather a group of people with different experience and expertise who want to organise a jam. Get in touch with other experienced Gov Jam organisers and learn from their experiences. Each Gov Jam is different and has a different vibe so it's a good opportunity for you to learn from others to see how they've run their Gov Jams.
There is more than Gov Jams. With a similar structure but different focus, there are global sustainability jams and service jams, too. You can check the global jams website to learn more and find out about the upcoming dates. 
Gov Jams happen once a year. If you are interested in joining one, you can follow the Blackpool Gov Jam, Leeds Gov Jam, and London Gov Jam on Twitter to learn about the next edition.