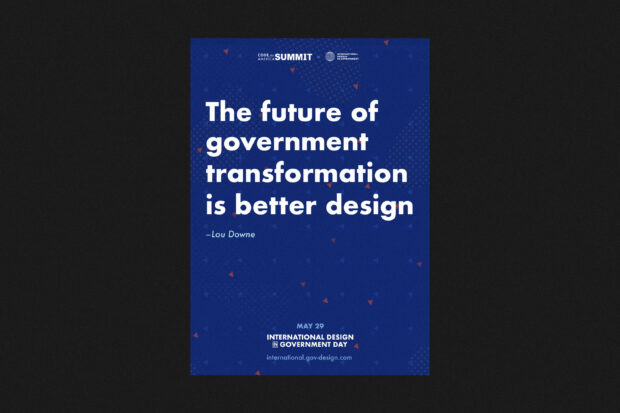 Recently, we wrote about how the International Design in Government community will get together for multiple events in the US and Europe in 2019.
After running the first ever International Design in Government Conference in London last summer, with public servants from 26 countries, we asked our community who would like to bring it to their country next. A lot of people got back to us and were enthusiastic about hosting the next event. So, over the past 6 months, we've been supporting community members to plan 3 events.
Here is where designers in government will get to gather next.
First stop: Oakland, California
The first conference this year – International Design in Government Day – will take place in Oakland, California, on 29 May. We will run it in partnership with Code for America, a non-profit organisation that brings design and technology expertise to government.
Since 2010, they've organised Code for America Summit, a get-together of more than 1,000 people promoting more open government and user-focused service delivery. While GDS has been working with Code for America for years, it's the first time we are co-hosting an event.
This year's International Design in Government Day and Code for America's Summit share the same theme – 'designing better government'. The one-day event will bring together designers in government and civic tech, and those interested in the field, to share tips and stories, and showcase their work.
In the US government, there are relatively fewer designers than in the United Kingdom. The US Department of Veterans Affairs alone employs almost as many people as the UK's entire Civil Service. So the event aims to showcase great design work happening in the US government and inspire new people to join the public service.
The day will be framed by 3 keynotes. We will hear from Emma Gasson, Code for America's Head of Product, New York City Mayor's Office Design Director, Mari Nakano, and the UK Government's Lou Downe. They will discuss how design helps improve government services at a city, national and international level.
There will be 12 breakout sessions – part-talks, part-workshops. They will delve deeper into designing services for and with everyone, building design capacity and getting leadership buy-in for taking a user-centred approach.
Designers from 18F, a digital service agency within the US government will share how they work in distributed teams. A team from NAVA Public Benefit Corporation, a US company working to make government simple, accessible and effective for all, will explore social service patterns. And innovation specialists from the Office of Natural Resources Revenue, part of the US Department of the Interior, which is responsible for the management and conservation of land and natural resources, will share how they brought design in-house. The full agenda is published on Code for America's website.
A community event in San Francisco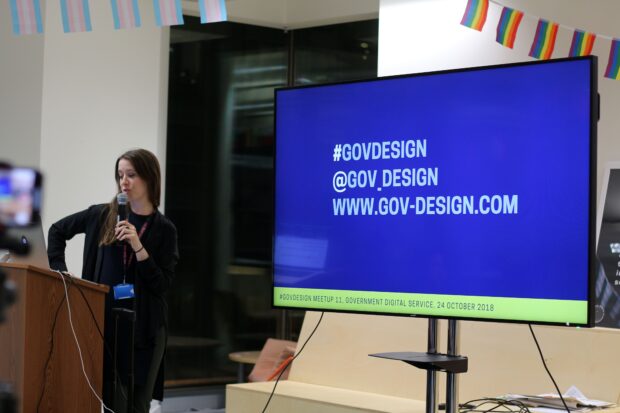 The evening before the Oakland event, on Tuesday, 28 May, the City and County of San Francisco will host a Gov Design meetup on designing public services.
The Gov Design meetup started in London. There have been 12 meetups over the past 2 years focusing on themes like design and policy, inclusive services, and large scale infrastructure. This is the first time Gov Design is running an event outside of the UK.
The meetup is aimed at everyone working or interested in the field. Its purpose is to connect people working in, for or with government, exchange perspectives and ideas, share experiences and support each other. The goal is to create more awareness of design in government and to learn from each other.
There will be 6 short talks, time for a Q&A and a panel discussion. We will hear from people designing services in San Francisco and San Jose, working for the US Human Services Agency and the US Department of Public Health.
14 stories from 6 continents in print
Last year, we created the Service Gazette – a paper for and by designers and those interested in design, working in or for governments around the world. We created it especially for last year's International Design in Government Conference.
We had great feedback on it. Those who attended the conference described it as a great way to follow speakers' ideas in more detail. They thought it was great that they could take the Gazette back home and share it with their colleagues. And it was also described as a nice, practical source of ideas for introverts, who may feel less inclined to network and approach people they don't know at an event.
We're now preparing the next issue of the Service Gazette. As part of that, we reached out to engaged members of the community from Africa, Asia, Australia, Europe, and North and South America, to ask for contributions. They also proactively got in touch with us.
We are currently editing articles from 14 contributors working in or with governments in Argentina, Australia, Finland, Rwanda, Taiwan, the UK and the US. They will share the stories of how they got started in design, share case studies from their work, and reflect on what they've learned on their journeys.  
The next issue of the Service Gazette will initially be available at the events in Oakland and San Francisco, and then in Europe in June. You will also be able to access it online on Medium.com in June.
Summer conference in Scotland
On 25 and 26 June, we will help the Scottish government run the International Design in Government Summer Conference. We are expecting about 200 design-minded people working in governments around the world to join us in Edinburgh for 2 days full of talks, workshops, discussions and networking activities.
The event's call for submissions closed a couple of weeks ago and led to dozens of great proposals. If you submitted a proposal for a session at the Edinburgh summer conference, you should hear back from the Scottish team soon. The agenda will also be announced soon.
We wanted to make sure the event features a diverse range of topics and ideas, and that many different regions are represented. That's why we've set up a programme advisory committee which will help make this happen, and ensure the best experience possible for the event's participants. The committee is made up of engaged members of the community from several different countries.
If you're interested in attending the conference, you can register by filling in this form.
Autumn conference in Rotterdam
Later this year, we are teaming up with the Dutch Users First community (Gebruiker Centraal). They are organising the third International Design in Government Conference in Rotterdam, which takes place from 18 to 20 November. The theme of the event is 'share and reuse'. The organisers have just announced their call for sessions and also opened registration.
Ongoing monthly calls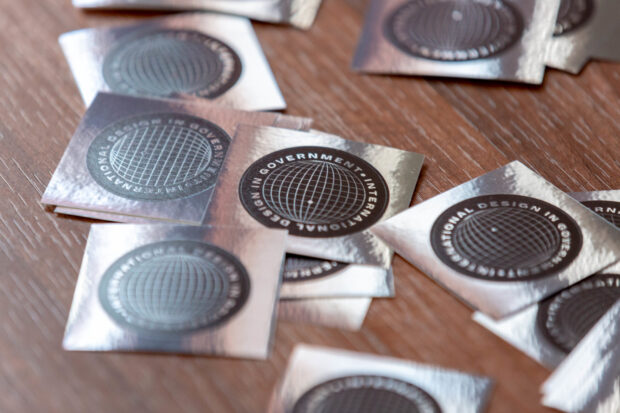 After a short break, we are continuing with our monthly international design calls. In April, we discussed the topic of identity, data, and personalisation with Estonia's Head of State Portal and GOV.UK's lead content designer Paola Roccuzzo and product manager Steven Messer sharing their work. In May, we will hear about government design systems from designers from the Netherlands, the US and the UK talking about their latest developments.
At the same time, the Google group and Slack channel are used for an ongoing exchange. Join us there if you are a designer or a design-minded person working in government anywhere in the world.
You can join the community if you work in design, content, user research or accessibility in any government across the world. Please apply to join the Google group.