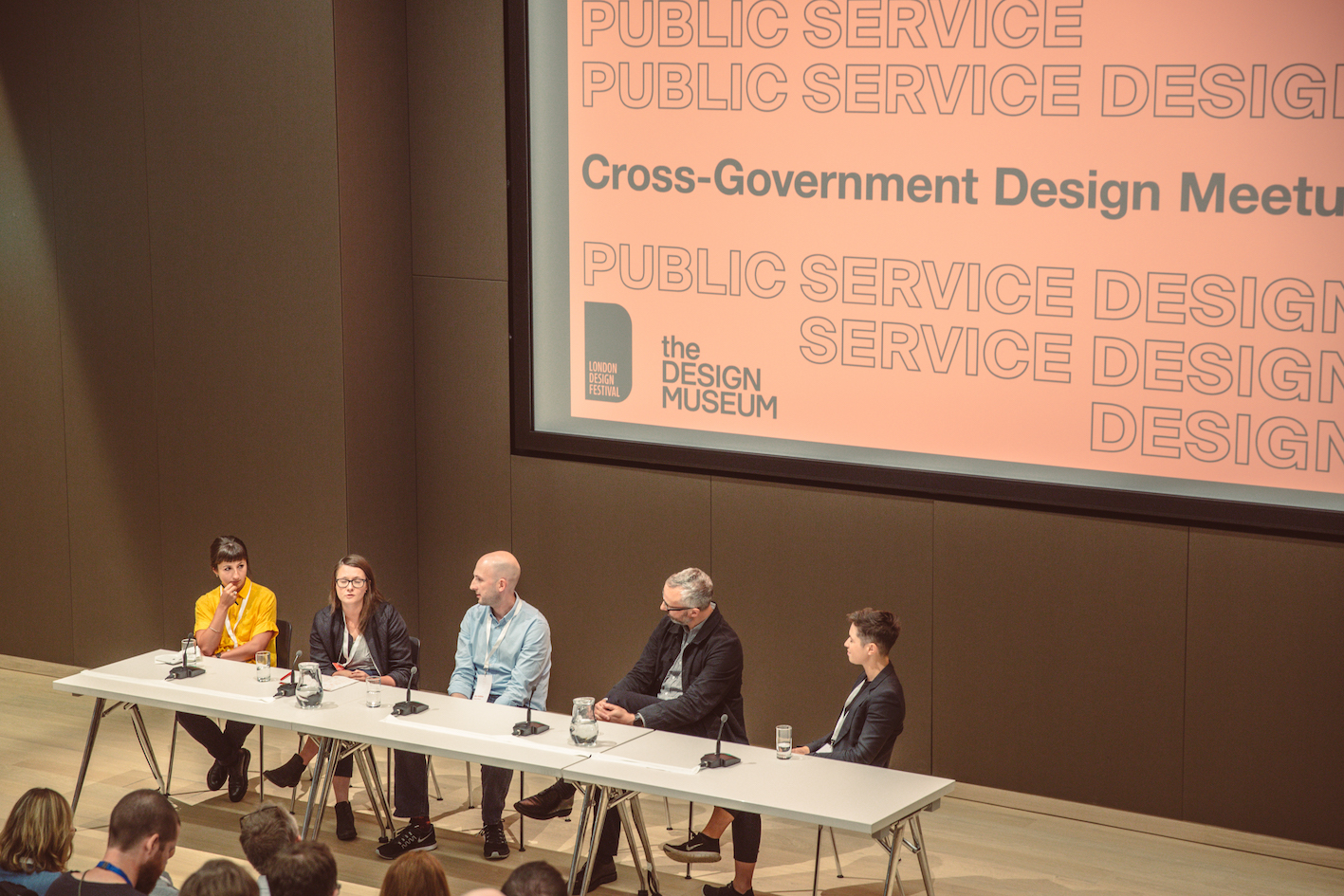 In September we held our 22nd Cross-Government Design Meetup at the Design Museum during the 2017 London Design Festival (LDF).
Usually the meetups are only for people working in government, but to mark LDF we opened this event up to a public audience. We wanted to use the opportunity to showcase the great design happening in the public sector and to place service design at the front and centre of what we mean by design.
The event featured a keynote from designer and urbanist Dan Hill; a panel discussion with Ben Holliday from Futuregov, Sarah Gold from Projects by IF and Sarah Drummond from Snook; and updates from design teams around government.
Three main themes emerged from the day: design for maintenance, design for participation and design for organisations.
Here's what the speakers had to say about them:
Design for maintenance
It's all very well delivering shiny new products or front-ends, but how can we create sustainable services? How can we design for maintenance? The panel discussion pointed out that this is a crucial bit of thinking that is currently missing in design education.
To design for maintenance well we need to build strategic design into the core of the public sector. Dan Hill said that in the 1970s in the UK 50% of architects worked in the public sector. Today it's less than 1%.
Hill used the example of social housing to show maintenance in practice. He showed Robin Hood Gardens, a Brutalist east London housing estate, and compared it to the Wohnpark Alt-Erlaa social housing estate in Vienna. They were both built around the same time - the 1960s and '70s - yet Robin Hood Gardens is currently being demolished, while Wohnpark Alt-Erlaa has been well-maintained and remains in use.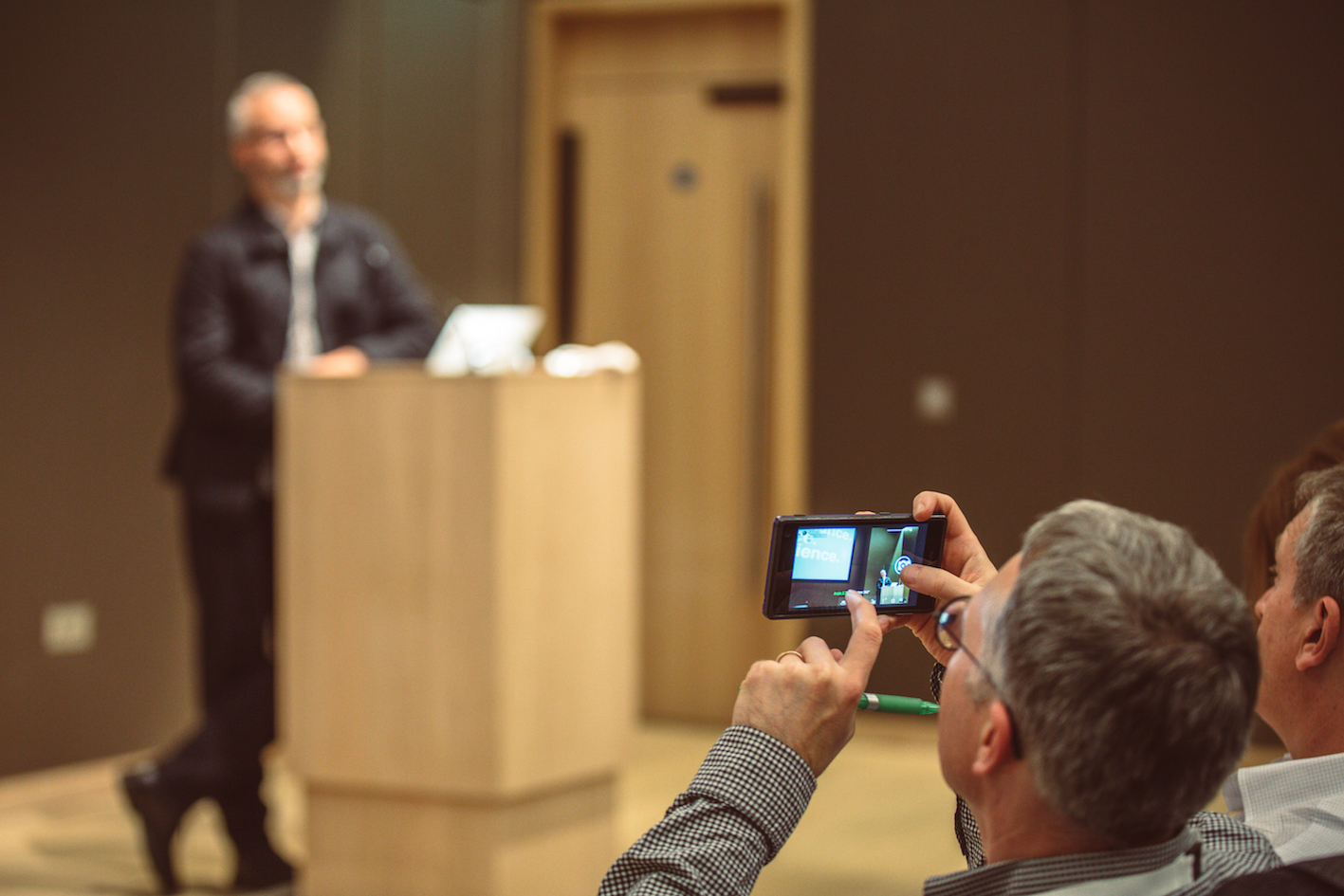 Hill spoke about how designers need to broaden their thinking beyond a designing a service to thinking about the experience and life of that service.
Quoting Nobel Prize-winning economist Michael Spence, he said: "The simple, honest truth is, if you're talking about what the world's going to be like 10 years from now, it's hard to know. The best focus for people is to make the transitions as effective and painless as possible as opposed to worrying about what the end point is."
Design for participation
Hill also spoke about how public-sector design could engage citizens better.
He used the term 'dark matter' to describe the things like confusing processes, policies, and systems that citizens have to deal with in order to do a thing. He gave the example of all the bureaucracy involved in starting a food business. This 'dark matter', he said, holds back innovation and participation. Designers should design for engagement with a service, not just for the ideal outcome of a service.
Sarah Drummond made the point that designers should understand their materials. For service designers, the materials they are working with are often people and processes. Sarah Gold added that data is another material designers need to understand. Therefore, some of the most important skills for a service designer are to be able to facilitate conversations and relationships and to understand data.
Design for organisations
The themes running through the talks culminated in the idea that how we design is just as important as what we design. Designers need to think about how to involve the whole organisation in design.
Lou Downe showed a diagram of the way government is split into different departments, and those departments split into different professions. Because services often run across these departmental and professional silos, they need to be designed collaboratively, by departments and teams working together.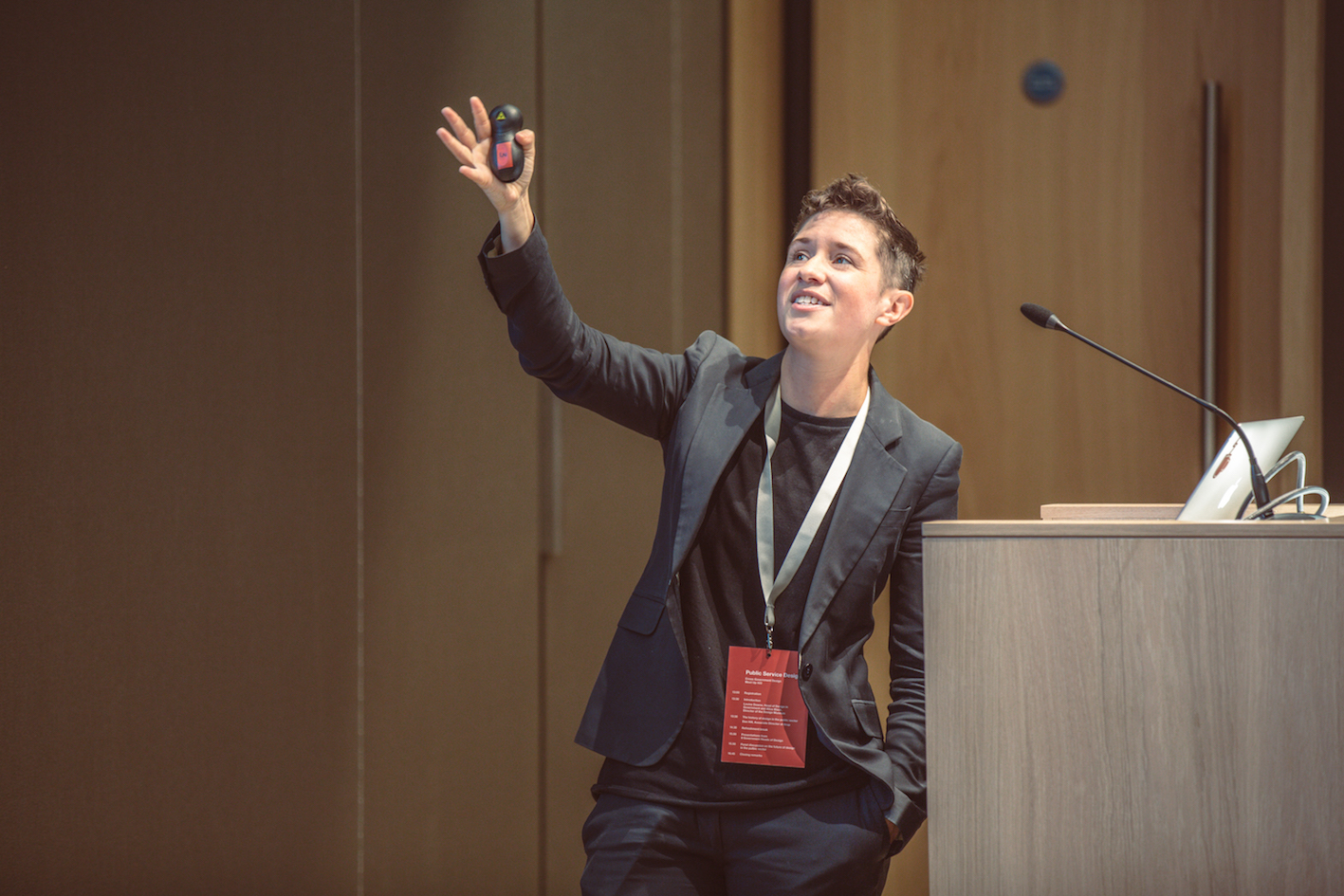 Hill used the example of Helsinki City to show how a public-sector organisation has taken a service-oriented approach to organisational design. During the span of 18 months, it went from 34 different departments to 4 integrated service groups.
Drummond spoke about how Snook works on building service design capability in organisations. As a consultancy, its role is to show what good service design looks like; teach people the skills, tools, and methods to do this type of work; and then gradually give clients more ownership of the process. Drummond said Snook's job is to upskill clients in order to build up organisational capability.
Ben Holliday said similar. He spoke about how organisations talk about design thinking, yet they often don't do anything with it. Design is as much about creating user journeys as it is about shaking up business models. Designers should be involved in designing what something is, how it works, and how to create the environment it sits in.
The next cross-government design meetup
The next meetup will be in February 2018. To find out about future community events and training you can visit the User-Centred Design Community events page or join the Digital Service Designers mailing list.
Follow Kara on Twitter and don't forget to sign up for email alerts.