We recently removed the external link icon from GOV.UK. That's the icon that looks like this: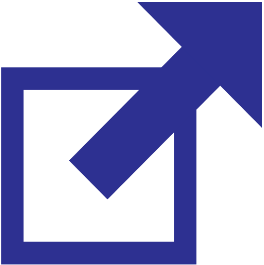 Here it is on a page on GOV.UK:

We'd assumed that there was a clear need for the external link icon, but in 4 years we've seen no evidence that backs this up, so we're going to stop using it.
The pull request making the change contains a full discussion of why we've decided to do this, but I thought I'd summarise some of the reasons for our decision here.
You don't always need to tell people about external links
There are some cases where you might want to warn users about external links in advance (for example if they're in the middle of a task), but there's no need to tell them every time.
The icon is obscure and ambiguous
The icon is not widely recognised and is often confused with the 'opens in a new window' icon: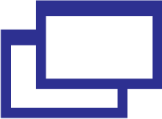 Some websites actually use it to mean this, so it's not an effective way of telling people that a link goes to another website.
Words are more effective
If your users do need to know in advance that a link goes to another website, it's more effective to do this with words.
You can do this in the link text itself, or if you have a collection of links you might want to do this in the immediately preceding text to avoid duplication.
Next steps
We've removed the icon from the information pages on GOV.UK. As other teams in government update to the latest version of the GOV.UK Frontend Toolkit the icon will start to disappear from service pages too.