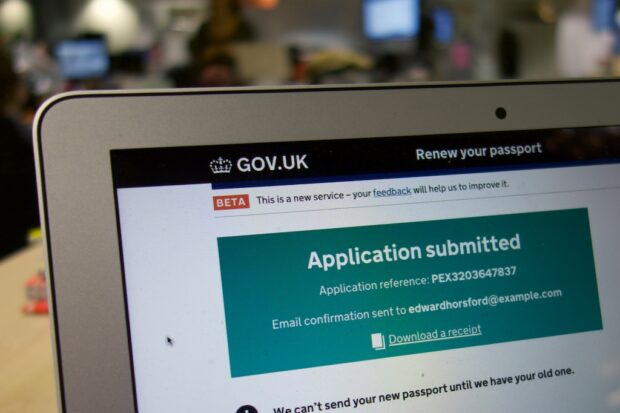 In a few of our recent research sessions, we saw users get to the end of the service and bookmark the confirmation page. We asked them why they did this - generally it was so they could return later and check on their application.
This is an understandable behaviour - they want to return to where they currently are. The problem was that our service would show a 'session ended' page if you returned to the confirmation page - not so helpful if you want to know where your thing is.

I wanted to know if this was a common behaviour in live services, and hence something we should try to support.
Why might users return?
There are some obvious reasons people might return - checking the status of their application, to get their reference number, or simply refreshing an existing page.
If lots of users are returning, that indicates a need around providing useful information to those users. If it's not something that happens, then development time is better spent elsewhere.
Measuring users returning
It's not an easy thing to measure - but what we can do is look at the analytics for landing pages on a service, and get some insight in to the number of users who landed on the confirmation page. They won't all be returning - it could also be because they kept the page open and refreshed, they navigated back at some later point, or perhaps they clicked a link.
I asked some services for their top landing pages- thanks to the two services who helped out.
Register to vote
About 1.4% of their visitors landed on their confirmation page in June 2015
Carer's allowance
About 2.5% of their visitors landed on their confirmation page for the period June 2 - July 2 2015
Our revised design
Based on the above numbers, we thought it was worth having specific content for users who land on our confirmation page. We offer links we think they're likely to be looking for. This what we're going to start with: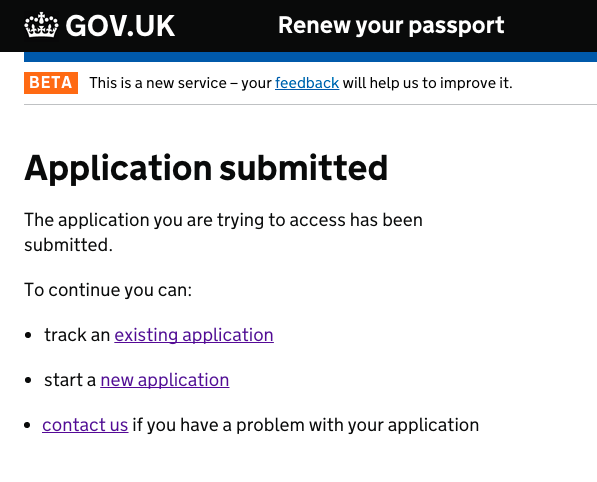 In the future we can look at the analytics for this page to see where users go next. If most click on one of the three links (particularly tracking), then the page is probably working.