Over the summer, the growing International Design in Government community gathered at a few events. The community now includes more than 1,500 designers and design-minded people from 66 countries.
In autumn, there will be 2 more events in Europe, where community members will present their latest achievements, collaborate in workshops and discuss how to build on each others' work.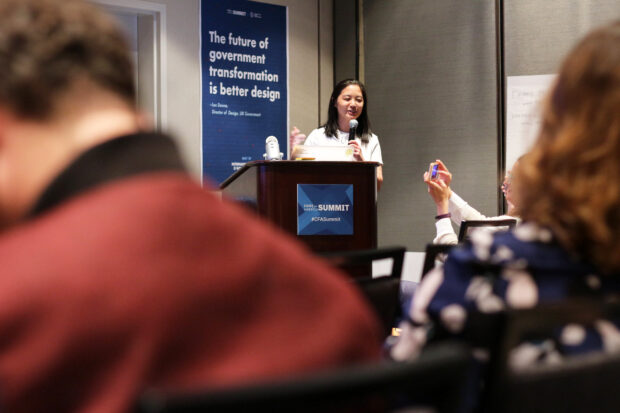 What's happening next
3-day International Design in Government Conference in Rotterdam
From 18 to 20 November, the Dutch Gebruiker Centraal (Users First) Community is going to host the biggest International Design in Government Conference so far. They are expecting 800 visitors from around the world, coming to learn and contribute to the topic 'Share and reuse'.
The conference is free to attend. The first day – 18 November – will be a pre-conference day, intended only for members of the International Design in Government community. The rest of the conference – on 19 and 20 November – is open to anyone working on policy, service design or delivery with, for, or in public services.
The conference will offer a mix of short talks and longer presentations, in-depth workshops and excursions to nearby Dutch government institutions.
Each day will open with a keynote. Among the keynote speakers are Taiwan's Digital Minister Audrey Tang, Mithula Naik, Senior Design Researcher at the Canadian Digital Service, Christian Bason, Chief Executive of the Danish Design Centre, and Francis Maud, former Minister for the UK Cabinet Office, who was also responsible for the creation of the Government Digital Service.
There will be various breakout sessions during the conference on topics such as design systems, co-creation strategies, designing for voice interfaces, and data-informed experience design.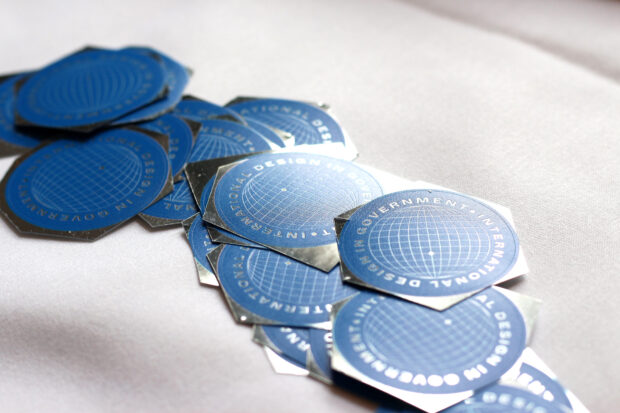 Community panel and talks at the Creative Bureaucracy Festival
On 20 and 21 September, various community members will participate in the second Creative Bureaucracy Festival in Berlin. It's an interactive 2-day event for innovative public servants from all over the world. For the first time, there will be an international forum of government innovation agencies. Gov Labs from Argentina, Austria, Canada, Finland, Georgia and Germany will discuss best practice, share methodological approaches, and exchange experiences.
On Saturday, 21 September, members of the International Design in Government community are going to discuss how design transforms governments. Mariana Salgado from Inland Studios will talk about co-design in the Finnish Immigration Service. Tanya Ventsel, working for the German development agency in the Ukraine, will share how she helped setting up an EU Association Lab to upskill civil servants. Alaric King, interaction designer at the Crown Commercial Service, is going to examine how good interaction design can fail in the absence of good content design, Laura Young from GDS will speak about data-informed content and how data can empower content designers, and Ariana Mihoc, lead user researcher at the UK Government, is going to explain why we need to start testing and designing for the mobile experience. 
The Creative Bureaucracy Festival is open to everyone interested in new ways of designing government and public services. You can register for the festival on its website.
What happened over the summer
We teamed up with Code for America in late May and ran a 1-day International Design in Government Day ahead of the big, annual Code for America Summit. 120 people, mostly from North America, came together in Oakland, California to listen to 3 design keynotes and participate in the 12 workshops offered. It was the first time design had such a dedicated track at the Summit. You can see pictures from the day on Flickr and watch the keynotes on YouTube.
The evening before, we organised a Gov Design Meetup together with the San Francisco Digital Services team. There, we had another 3 speakers invited working for the City of San Francisco and the City of San Jose. Their talks on designing public services in the US are available on YouTube, too.
A month later, the Scottish Government's Office of the Chief Designer organised the International Design in Government Summer Conference in Edinburgh. For 2 days, community members from more than a dozen countries came together to discuss participation and inclusive design approaches. We helped to organise a series of lightning talks on the second day, sharing insights into work happening in governments in Canada, Israel, Norway, Scotland and Taiwan. Plenty of photos from the Summer conference are up on Flickr.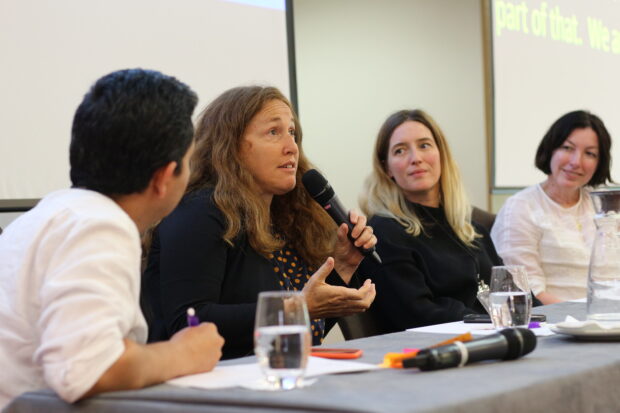 For the two summer events, we created and published a new edition of The Service Gazette. The global community contributed 14 stories, telling public sector design stories from Buenos Aires, Canberra, Helsinki, Kigali, London, Newcastle, New York, San Francisco and Taipei. The articles from the print edition can be read on Medium.com.
How to get involved
If you work for a government anywhere in the world, you can join the community and the monthly calls by applying to join the Google Group. This month's call will be around the theme of employment with presentations from three Nordic countries. We will hear from designers working on employment services in Finland, Norway and Sweden. 
You can register for the International Design in Government Autumn conference in Rotterdam via the event website. 
You can join us for the Creative Bureaucracy Festival on 20 and 21 September in Berlin. And if that's too far, you can watch the talks from the Gov Design Meetup in San Francisco and the video recordings from the International Design in Government Day in Oakland.