I'm working on the performance platform. We're showing data about how government services are doing, to help people who work on government services to improve them.
I've been working on a new module to show how long you might have to wait for a department to get back to you.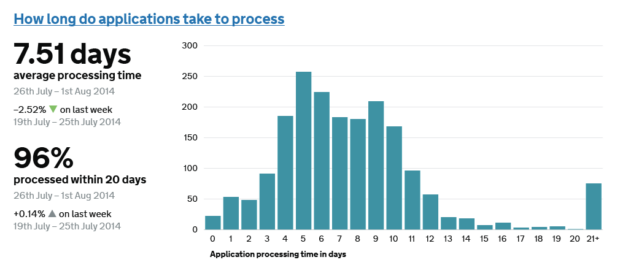 In this example, a typical application takes just over a week to process, and almost all applications are processed within about 12 days.
Right now, this is just a sketch, drawn in InDesign. But we're working with the Legal Aid Agency to start publishing this and other information on dashboards for the civil servants working on these transactions.
In the future, we'll be embedding this data on service start pages, so you can immediately see the average waiting time for the service.