Yesterday we published some new design guides in the Government Service Design Manual.
GOV.UK elements
There's a new guide to styling and coding the basic page elements, with sections on layout, colour, typography, forms, buttons, data, images and icons.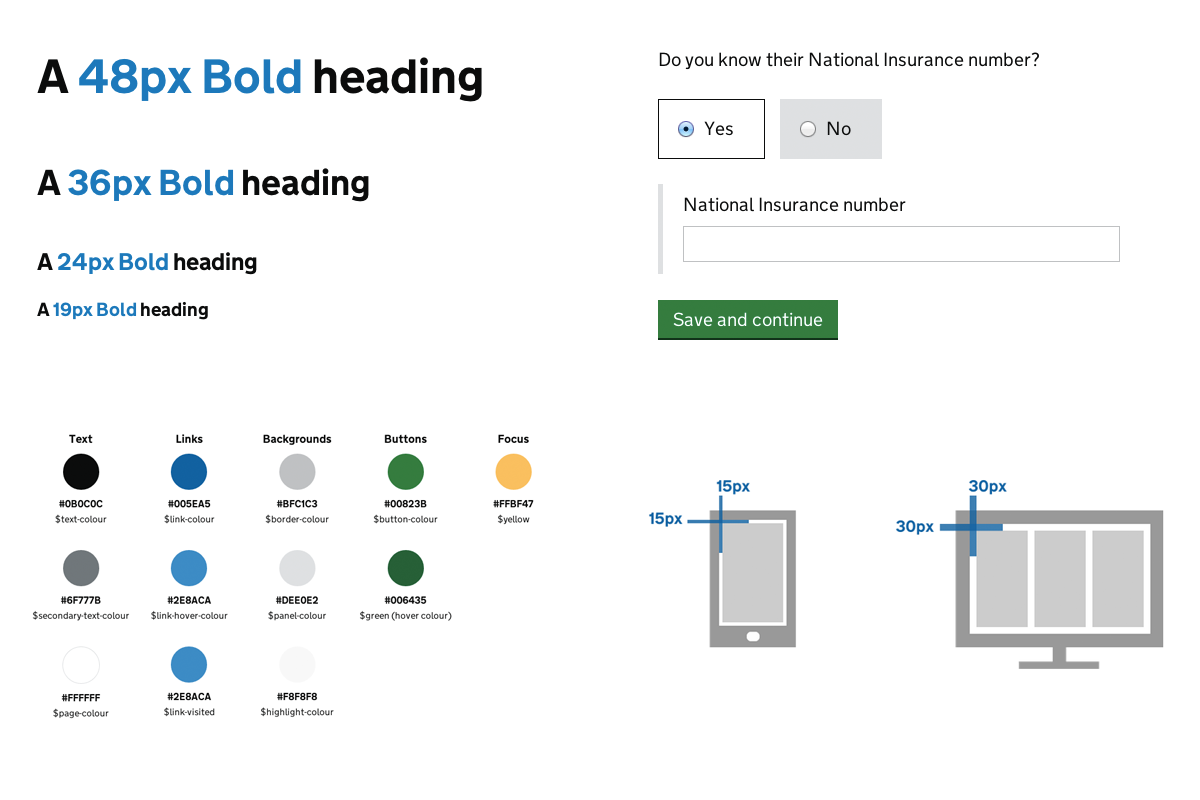 This content replaces some of our older guides, so if you're wondering where they went, it's all there.
GOV.UK design patterns
There's also a new section on common design patterns. Things like progress indicators, dates-of-birth, address fields and form structure.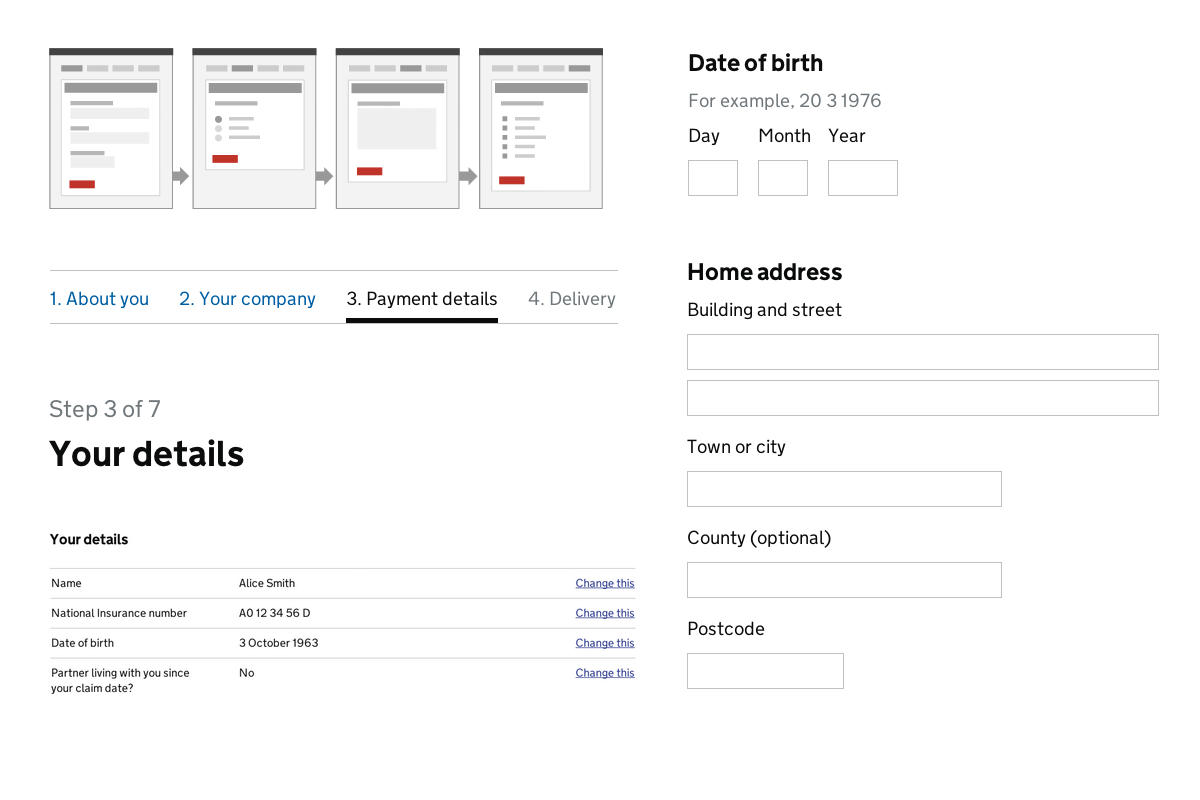 View the GOV.UK design patterns
The design patterns were developed in collaboration with designers and researchers across government, using a wiki (Hackpad) to share and discuss our ideas in the open.
If you want to get involved, join us on the wiki.
Tim - Designer at GDS. Follow me at @timpaul