Desktop thoughts
Use GOV.UK brand colour to highlight information. Preserve green for success outcomes of services.
Remove related links that dominate page as before. Only two links, now quieter but still prominent. They are of secondary importance, so experimenting with no underlines...
Remove tabs, don't test well in existing incarnation.
Make territory links very clear.
Lead with most popular territory.
Move calendar link to right to show more content. (not underlined, secondary importance).
Change table head, no background, border or boxiness.
Table row zebra less high contrast.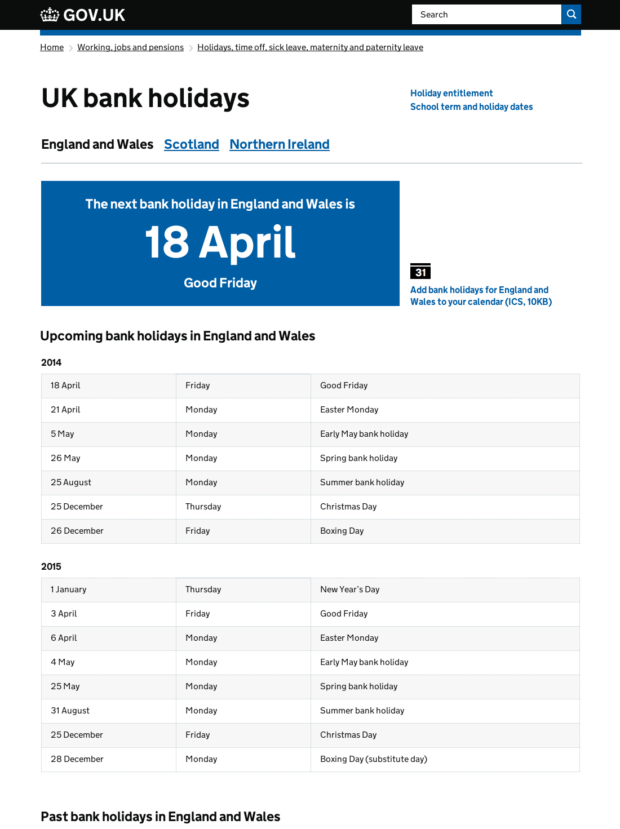 Mobile thoughts
Show most popular territory first, scroll for others.
Collapse past and future bank holiday date tables, they are a less important need.
No calendar link. Currently broken on mobile and arguably less needed in this context.
Breadcrumb trail stripped back just to category this item lives in. Bring more content in to view.