Most traffic engineers will approach a problem with a road by adding something to solve it. This means new signs, traffic lights, or road markings. All attempts to influence driver behaviour.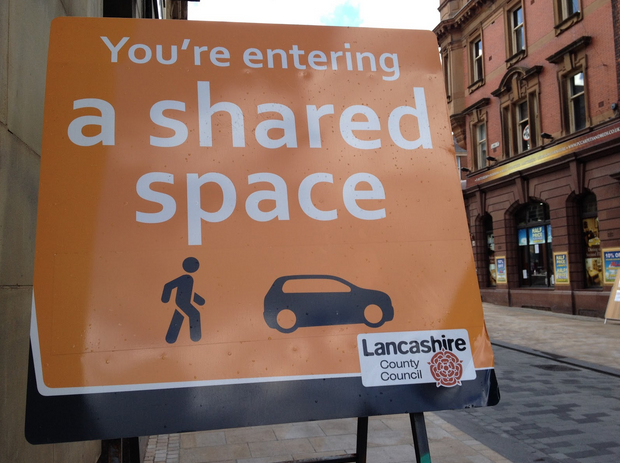 The Dutch traffic engineer Hans Monderman challenged this thinking with his idea of "Shared Space". His concept was simple. Remove all traffic lights, signs, and road markings. The results were the opposite of what most people expected. The traffic moved slower, people paid more attention, and accidents ultimately declined.
His ideas have now spread across Europe. I'm reminded of this every day as the project we're working on for Carer's Allowance is based in Preston – there's currently a shared space scheme being developed right across the city centre.
When it comes to solving problems the same goes for designing products and services. We often try to solve a problem by adding something. It's important to recognise that adding something isn't always the answer when we're designing for user needs.
As well as asking ourselves what users need we should also be thinking about what we can do to get out of the way.
Progress Indicators
A good example of this is how our user research showed us that the progress indicator we had designed wasn't being seen by most users. In fact, those that did notice it were getting confusing about what it did, and others were even feeling intimidated when seeing it.
With this in mind we removed the progress bar as an experiment on the live service. We then measured the difference in our completion rates. We found that without a progress bar, completion rates stayed exactly the same while other key metrics, like time to completion and the total amount of online applications, were also unaffected.
This was a reminder to do less. Adding this feature didn't make things clearer. We can create simpler and clearer services by removing any features that don't meet user needs.
If you want to learn more about how we do user research at GDS, check out the User Research blog.