Some recent work on rethinking the travel advice pages. Hoping to work these into some user testing in the coming week/s.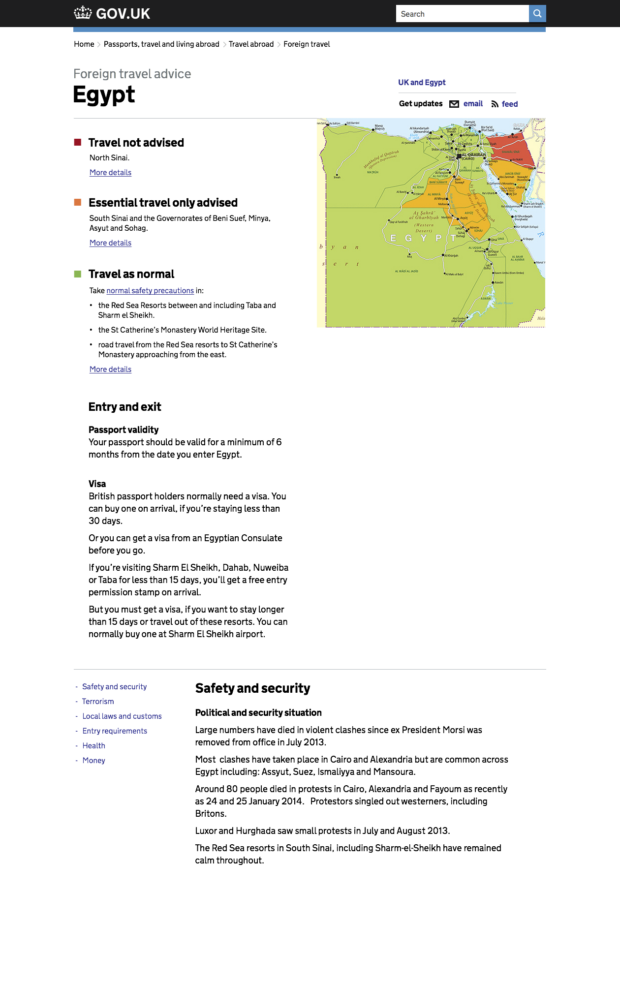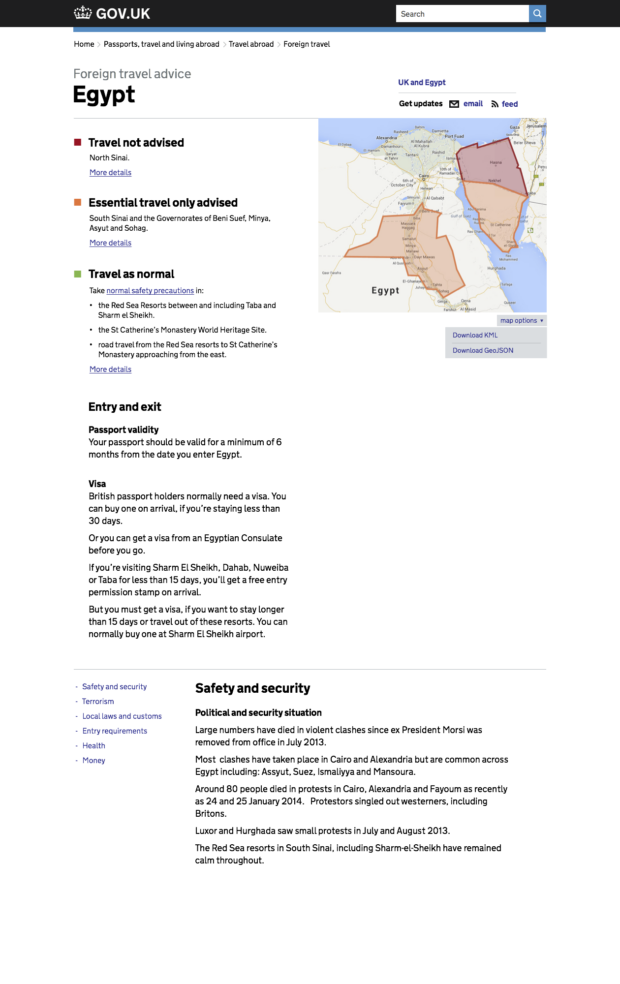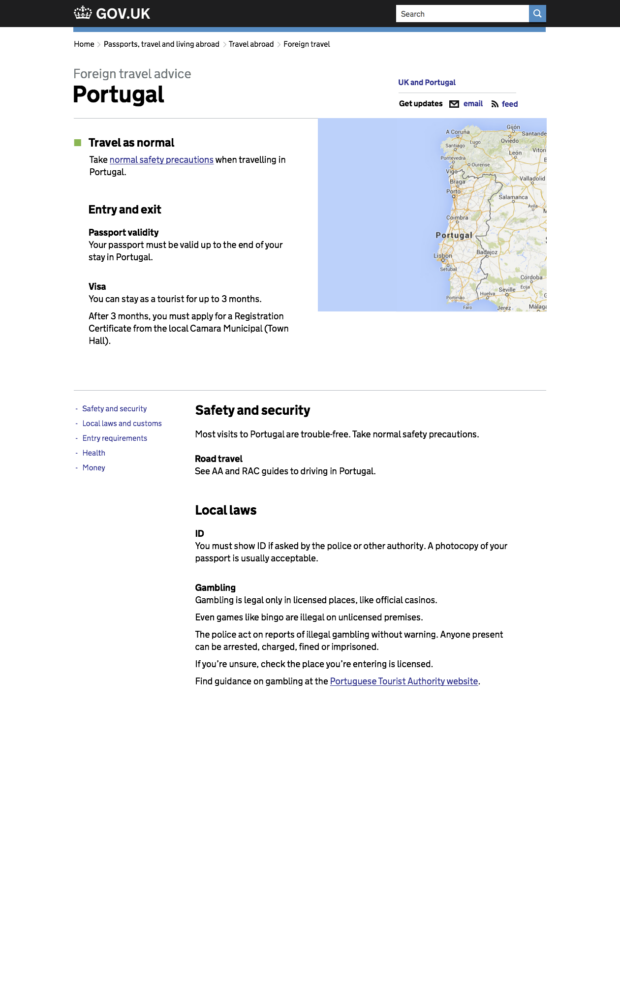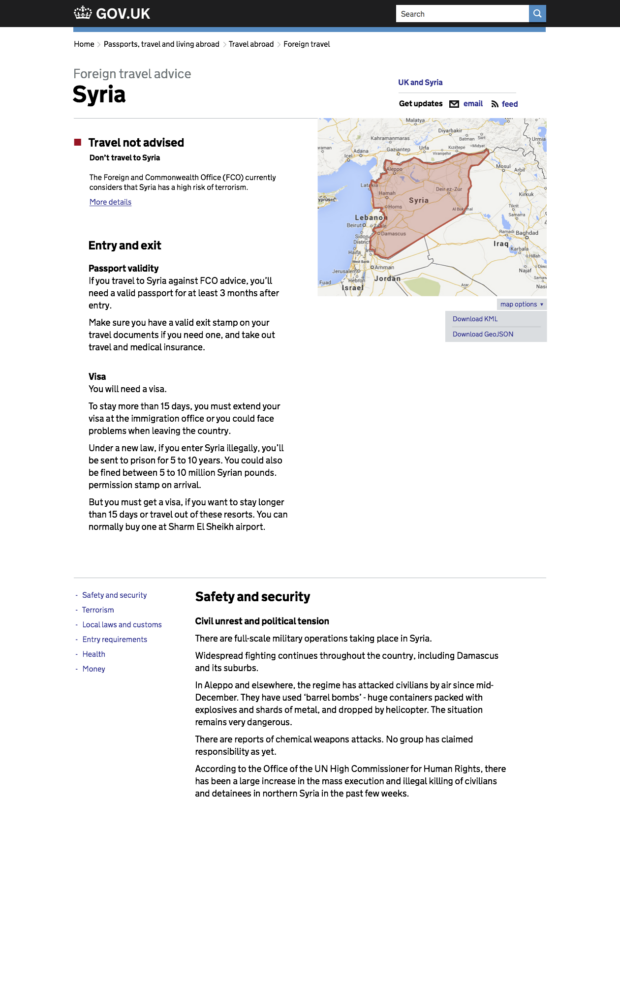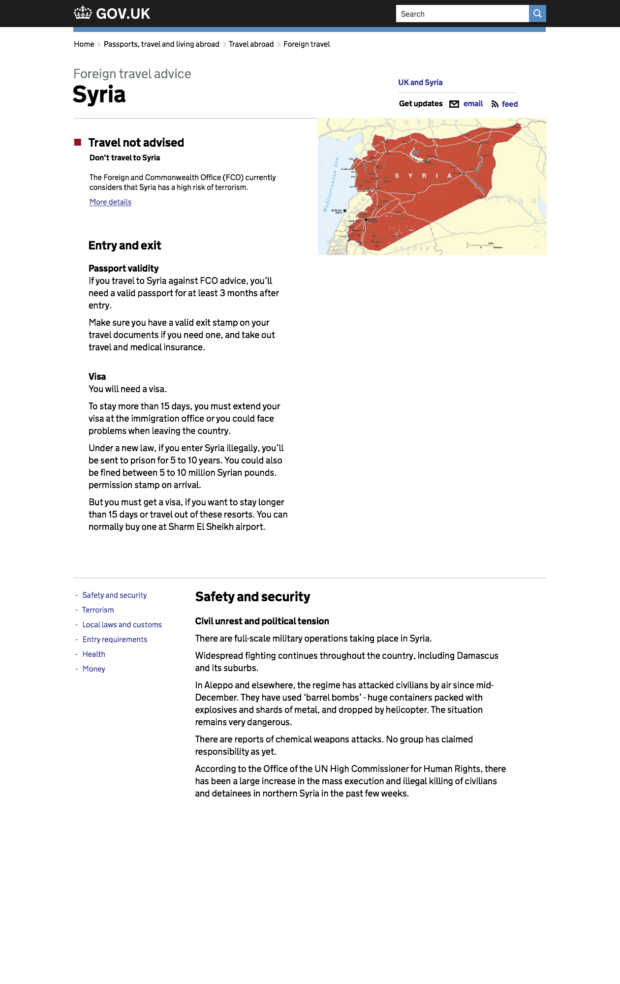 One of the bigger questions is around mapping. FCO use cartographers who manually draw the maps and affected regions based on verbal descriptions from people on the ground in those countries.
We'd like to open up this data and have it plotted on the maps dynamically, so it could then be accessible and used in other contexts through the API. For example there could then be one world map that shows all areas where travel is advised against, etc.
The main issue with this is how the FCO defines the world and it's boundaries and how the mapping providers do. We're looking into this and have had some great help from Edd Sowden and Paul Downey.
Also very keen to pick Josh's brain about colour use for affected regions as there's definitely contrast issues for the colour blind with the current palette.
More soon.